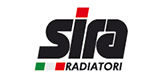 RADIATORS FOR DOMESTIC HEATING
Sira radiators are made using the most modern production techniques to offer the maximum performance with the lowest energy consumption. Elegance, versatility, safety, power and environmental comfort are just some of the main advantages that characterize the whole range of Sira heating radiators.
All Sira water-cooled radiators adapt perfectly to the water modern heating systems at low temperatures fed by condensing boilers, integrated heat pumps with solar panels and geothermal energy systems; their reduced water content also allows a rapid adaptation of the system to any desired temperature variation, obtaining a further lowering of energy consumption.
Thanks to the special epoxy-polyester paint Sira, the radiators have one perfect finish and a unique shine. In addition, the special care given to packaging allows the radiators to be preserved intact even after repeated handling and transport.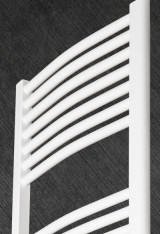 The Termoarredo line by Sira Industrie consists of different models of towel radiators that combine
READ EVERYTHING "