CONDOR
DECORATIVE RADIATOR
TROPICAL
THE FIRST AND MOST APPRECIATED AMONG ALUMINIUM RADIATORS
Tropical è la sintesi perfetta del radiatore Faral!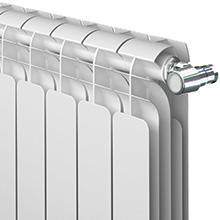 Always up to date with its simple design and suitable for any environment thanks to the generous heat output in just 80 mm deep. CONDOR is available in 6 models with distances between centres from 1000 to 2000 mm.
Heat in all its forms!